Proudly answering the call to support national and regional print association events
Donating monetary gifts to various customer, association, and educational causes
Making it a mandate to connect with customers from all segments of the print industry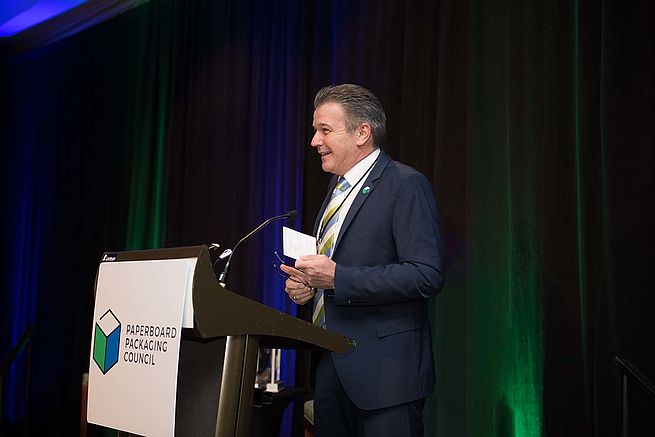 As the year comes to a close, Koenig & Bauer is pleased to continue its strong support for the entire printing industry. Through its event sponsorships and charitable donations, the firm believes it is providing vast opportunities for printers to convene and discover new print technology and expand into new market segments. Koenig & Bauer remains committed to advancing the print profession through education, valuable networks, and collaborative opportunities such as these various association meetings and conferences.
Accrediting Council for Collegiate Graphic Communications
AICC, The Independent Packaging Association
Association for PRINT Technologies
Flexible Packaging Association
Flexographic Technical Association
International Association of Diecutting and Diemaking
Paperboard Packaging Council
Printing Industries Alliance
Printing United Alliance
TAPPI
Along with many others
"This has been an outstanding year in which we've been very proud to support our leading associations and provide charitable donations to various causes," says Eric Frank, senior vice president of marketing and product management for Koenig & Bauer. "There's nothing better than meeting one-on-one with our valued customers and reiterating our strong commitment to the entire industry that we serve. We applaud these associations for promoting and advocating for our industry, offering educational content, management and technical tools, consultation, scholarships, and community networking. We look forward to continuing in the upcoming year to support and partner with these valuable associations."
Koenig & Bauer would like to thank all of the print associations, their internal staff, and membership team for making this past year possible. It has been a true sign of their dedication to the industry in which our management, sales, and technical teams can interact with customers and industry leaders at these important trade events, conferences, and exhibitions for the betterment of our industry.