Newly-introduced VariJET 106 sheetfed press combines the strengths of digital inkjet and offset printing for the folding carton market. First folding carton joint development press from the Koenig & Bauer Durst Joint Venture
Successful RotaJET webfed press designed to digitally print the widest array of substrates for everything from commercial to industrial markets
Sanker will focus on strengthening Koenig & Bauer's strategic growth in digital printing for short-run, on-demand, and variable data applications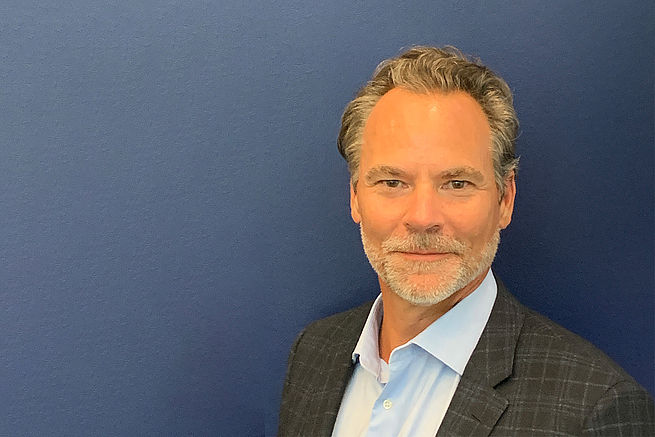 Stephen Sanker, a leading authority on digital printing equipment and the market, has joined Koenig & Bauer as its digital printing manager. Sanker, who began his position on August 1, is tasked with developing, supporting, and promoting the RotaJET and VariJET digital presses in North America.
Koenig & Bauer is continuing to expand its digital press line-up and customer installations. Last fall, the company unveiled the new VariJET 106, a modular single pass sheetfed digital printing press for the folding carton market and expanded the role and format capabilities of the RotaJET digital web press across all market segments.
Sanker brings more than 20 years of experience from his various management positions at well-known digital printer manufacturers. Most recently he was a digital specialist for the label and packaging market. Prior to that he held the position of director of strategic marketing, overseeing product launches, and working one-on-one with customers to discuss digital press features and benefits.
"We're excited to welcome Stephen to the Koenig & Bauer family," says Eric Frank, senior vice president of marketing and product management. "He has a wealth of experience in this ever-evolving area and an excellent depth of knowledge in digital applications and technology, which will be invaluable to our customers."
"I am proud to begin my new position with Koenig & Bauer," says Sanker. "They have the strongest product portfolio coupled with industry-leading partners that sets them apart in the market. I will be focused on educating printers on the benefits of digital color printing and pursuing additional new markets where our customers can grow their organizations and expand into new market segments."
Interesting website: www.koenig-bauer.com