Quebec-based location manufactures screw caps for the wine and spirits market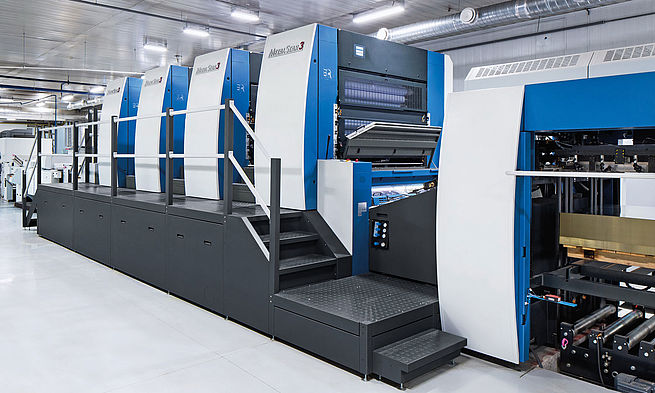 A global leader in developing and producing responsible packaging for food, beverage, pharmaceutical, medical, home- and personal-care, and other products, has invested in a MetalStar 3 printing system from Koenig & Bauer. The new press has been installed at the customer facility just outside of Montreal.
Sam Pernice, Director of Sales & Service for Koenig & Bauer MetalPrint commented, "The new MetalStar 3 printing system is a giant leap forward in terms of press automation and productivity. Press makeready times have been reduced considerably." He continued, "The new line will allow this customer to continue to provide its customers with the highest quality. We are pleased to once again be chosen by this organization for such an important project."
The new MetalStar 3 from Koenig & Bauer MetalPrint is completely automated and allows the customer to provide enhanced color and graphics on its products. Its new press capabilities will provide their customers with the ability to continue to expand their branding.
This new MetalStar 3 will be used to produce industry-leading closure technology, an original and highly trusted aluminum wine closure that help its customers distinguish their products in the fast-moving beverage market. These bespoke and recyclable aluminum closures capture the eye, spark interest, and create a compelling first impression.