Sees solid 15% growth due to transition into packaging market
Company offers total print solutions from commercial to packaging to digital printing
Holistic approach to serving a vast and diverse customer base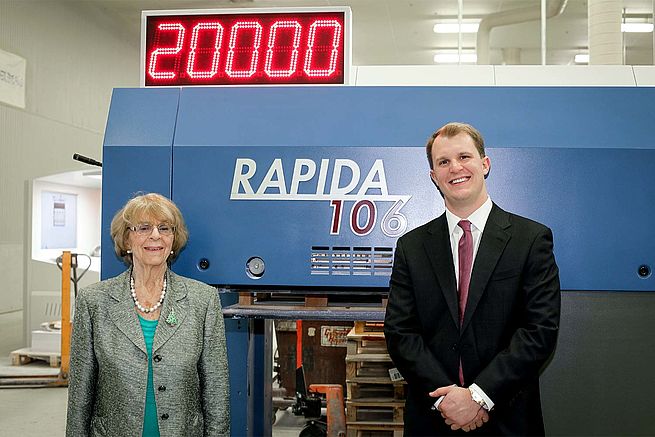 With a solid formidable reputation as a high quality commercial printer, Allied Printing Services has diversified its product portfolio to also serve the packaging market. The Manchester, CT firm recently completed another first-rate addition to its pressroom by adding a new Koenig & Bauer Rapida 106 eight-color plus coater press that will enable its stable of Koenig & Bauer presses to contribute to this shift in its production mix.
"We're fully equipped to handle high-end packaging work," says John Sommers, president and CEO of Allied. "Our newest Rapida 106 joins three additional six- and eight-color Rapida 41-inch presses all running at 20,000 sph – the world's fastest sheetfed press arsenal. These presses with their superior automation allow us to easily switch between commercial and packaging work on the fly."
Allied Printing added packaging to its portfolio after seeing that it perfectly fit into the firm's philosophy and dedication to total customer satisfaction and being able to offer a complete solution. Sommers anticipates that packaging work will continue to grow and become a more substantial contribution to the company.
During the past six months, Allied has realized more than a 15% growth due to investing in new technology, which includes the newest Rapida press, acknowledges Sommers. "The new automation on the press has reduced waste by 25%," he says. "We're very pleased with the press installation and the speed and quality we've gained. We appreciate its ease-of-use. Koenig & Bauer ensured that it was up and running very quickly, which satisfied all of our customers—both commercial and packaging. Koenig & Bauer is one of our trusted partners, providing us with a consultative approach to support our corporations core vision and goals."